Throughout my years of selling beats I have used various tools both good and bad. I decided to make this resource page to give you an idea of what tools work really well and will help you make and sell beats. I will be updating this page often as I am continually trying different methods on  selling beats. I recommend bookmarking this page, as it will be updated often. Enjoy!
Disclosure: Please note that some of the links below are affiliate links, and at no additional cost to you, I will earn a commission if you decide to make a purchase. Please understand that I have experience with all of these companies, and I recommend them because they are helpful and useful, not because of the small commissions I make if you decide to buy something.
MY MOST RECOMMENDED
If you look at nothing else on this page, these are the three that you should know about. I find myself recommending these resources again and again. I use them because they make my life easier, and I'm confident you'll agree too.
When it comes to picking a hosting company, speed and reliability matters greatly. When i started to sell beats online i didn't know much about websites & hosting. I made the mistake of assuming all hosting companies were equally as good as each other!! oh boy was i wrong. Having a slow website, lost me a lot money in terms of sales from beats. When i look back now i can understand why.
I put myself in my customers shoes, coming to my site to buy beats. As i typed the url and pressed enter the time it took to load was awful and it left a bad taste in my mouth. I, as a customer don't want to wait, i want a pleasant experience. It also dawn on me that  first impressions are everything when it comes to websites, so you want your website to be fast.
When it comes to selling beats, myfashstore is a must for hosting your beats. myFlashStore is an all in one solution for any producer wanting to sell beats online. No matter how many beats, online profiles, or websites you have, myFlashStore players can be integrated seamlessly to give you and your customers a professional and fully automated service to sell instrumentals on many other websites.
Your customers can listen to your beats, select the beats they want to buy, and place their order directly from the player. Thanks to the technologies of Flash, you can take myFlashStore players for selling beats and place them all over the internet to maximize your exposure as a producer.
I recently wrote an article on how to place the myfashstore player on facebook, it can be found here  – guide on how to add myflashstore to facebook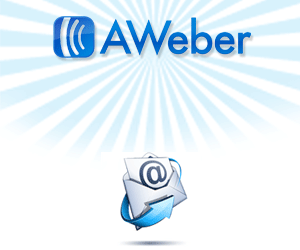 This is one tool/service i cannot live without. Aweber is a vital tool in allowing me to reach thousands of people with the click of a button. I truly recommend aweber to anyone wanting to sell beats or anything for that matter. I would even recommend it to bands and artists, who want to communicate with their audience. I could talk for forever about this service but my best advice is to go try it, you'll see what i mean when you use it. Also, the first month is only $1 it's a no brainer!!!